Annika Schüler makes the most gorgeous pieces of porcelain. If you're in Munich, you probably know her work from somewhere or another – she was responsible for the tableware at Vivi D'Angelo and Vincent Fricke's Herzprojekt, she designed beer tankards for the Dachauer Volksfest in 2019, she has a kids' range of tableware at the Haidhausen store LOVE Kidswear, her porcelain has appeared in numerous cookbooks, and she's currently working with Bastian Beyer from Beyer's Oil to create a collaborative line.
Although we're currently not able to visit her Westend atelier, it is possible to order online – she has an online shop full of vases, plant pots, soap dishes and tableware. I caught up with her via email to ask her a little bit about her porcelain.
"I'm 38, and learned my craft in Landshut, before studying with a "Keramikmeister" for two years. After that, I lived in a couple of places – including Aachen and New Zealand – before moving to Munich. I worked in an atelier with a friend of mine, a jewellery designer, for six years. Then she was made an offer she couldn't refuse and moved into another shop, and I opened my atelier in Westend."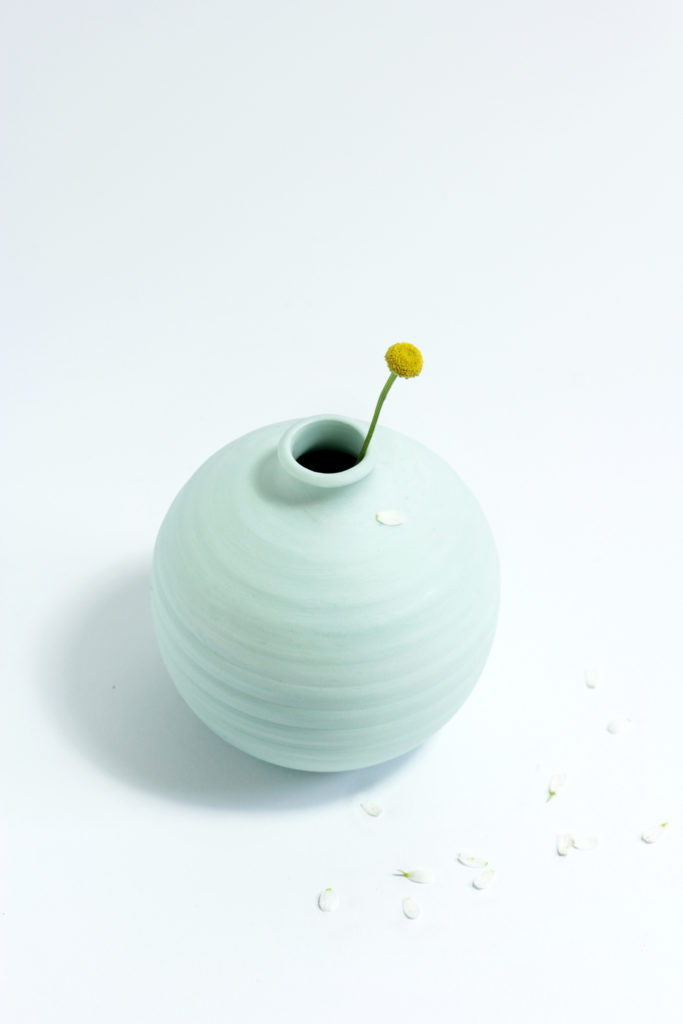 Working as a freelancer in a creative industry in Munich isn't easy – financially and psychologically – and Annika says it took many years to reach the point she's at now. Still, a lockdown poses problems for small businesses, even those with online shops, and if you're looking to support a small business right now, it's well worth browsing Annika's shop for some beautiful new pieces to brighten up the home.