A stalwart of Munich's restaurant scene for over a decade, Graciela Cucchiara is one of the loveliest cooks in town. A former psychologist and graphic designer, she founded the Kochgarage in 2009, a delightfully decorated cooking space in a courtyard in Nymphenburger Straße. A year ago, she transformed the space into Alimentari da Graciela, a curated store with carefully selected wines, pasta, pestos, and spirits, and an outdoor seating area for those wanting to sample Graciela's hearty home cooking.
Drawing on her past – she was born in Buenos Aires, has family in Italy and spent time living in Milan – she serves up whatever she feels like. One thing's for sure: the ingredients are always high-quality, flavour packs a punch, and she cooks with passion.
To celebrate Alimentari da Graciela's first birthday, I was invited to pop by for Graciela's signature dish – her lasagne. The Süddeutsche described it as the best lasagne in the city, high praise for a city bursting with Italian restaurants and delis. In her typical warm and welcoming style, Graciela guided me through her store – a veritable treasure trove, packed to the rafters – and I came away with a jar of caper leaves, bulbous caperberries, and a bottle of rose that Graciela insisted would be perfect to drink on the balcony one summer's evening.
You get the feeling that Graciela never really stops. She has so many ideas, so many plans for the future. Last year, she bought a house in Puglia, and she's now thinking about how she can incorporate that – or at least the cuisine of Puglia – into her work. I told her how much I loved her Kochgarage cookbook, full of comfort dishes from around the world, and she told me that she's working on a new cookbook for Alimentari da Graciela. She's a dreamer, but a doer too – a whirlwind of projects that work.
Alimentari da Graciela is the perfect spot to visit for a gift for your food-loving friends – you can easily piece together a hamper of delicious foodstuffs – and if you're at all unsure, or if you're looking for something in particular, Graciela is more than happy to help advise.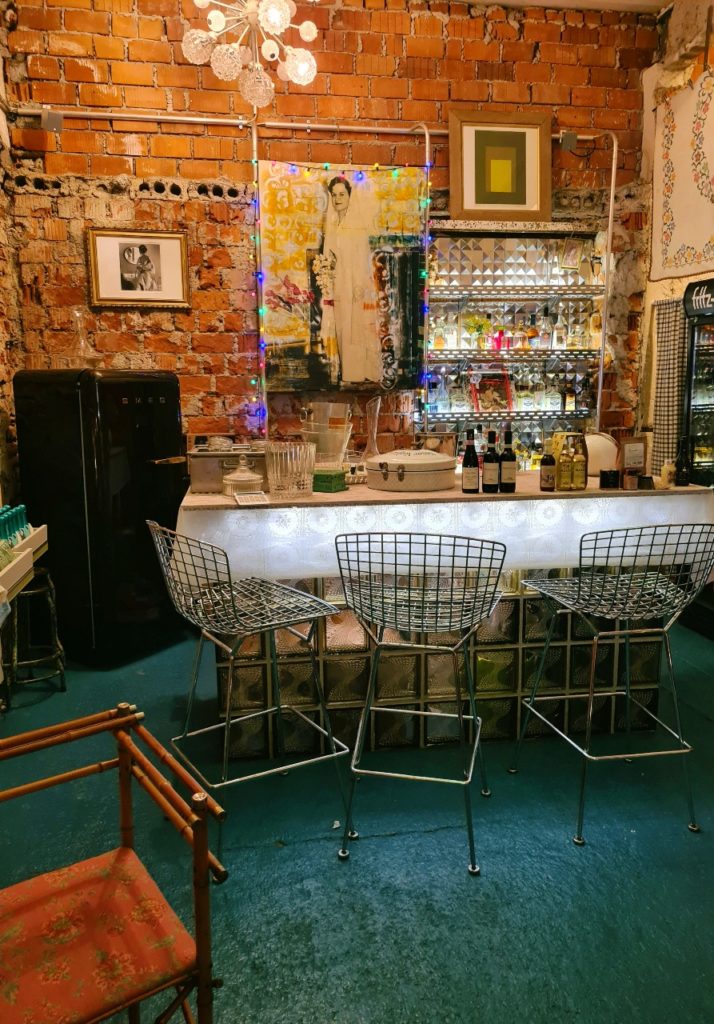 The store is open from 11am-7pm Tuesday to Saturday, and once the corona restrictions are lifted, Graciela will also be serving meals and drinks (she has a lot of great drinks, from wines to vermouths to gins) in the courtyard outside.